Tax saving investments for FY 2019-20 under section 80C, 80D,80G etc. can be made till 30.06.2020 instead 31.03.2020.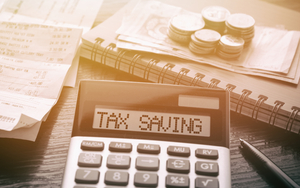 What does this mean
This means that tax-saving investments in Equity Linked Savings Schemes (ELSS), Provident Funds (EPF and PPF), National pension Scheme Contributions (NPS) can be made till 30th June 2020 for the FY 2019-20.
What this doesn't mean
This announcement does not mean that the financial year has been extended. It just means that the tax-saving actions for the FY 2019-20 which has ended on 31st March 2020 can be undertaken for an extended period as mentioned above.
This does not mean that all your tax-saving investments post 31st March 2020 will automatically be counted for the FY 2019-20. The investor can decide as to which FY a particular investment post 31st March 2020 is to be included in FY 2019-20.